You are here
Calvisano: a new dress for the next 50 years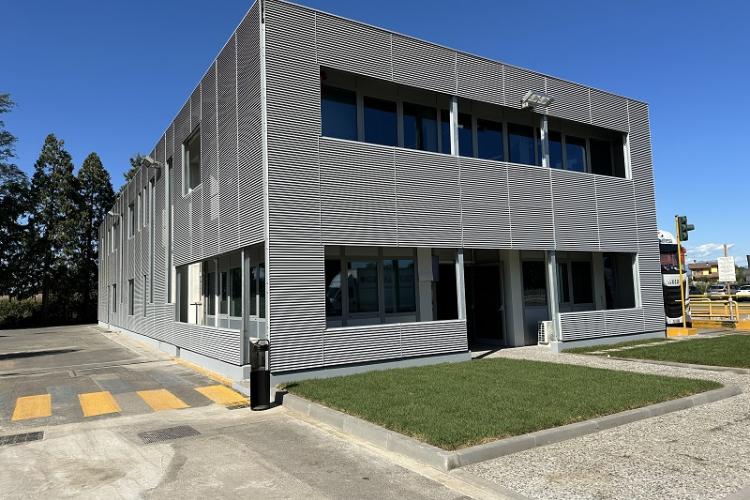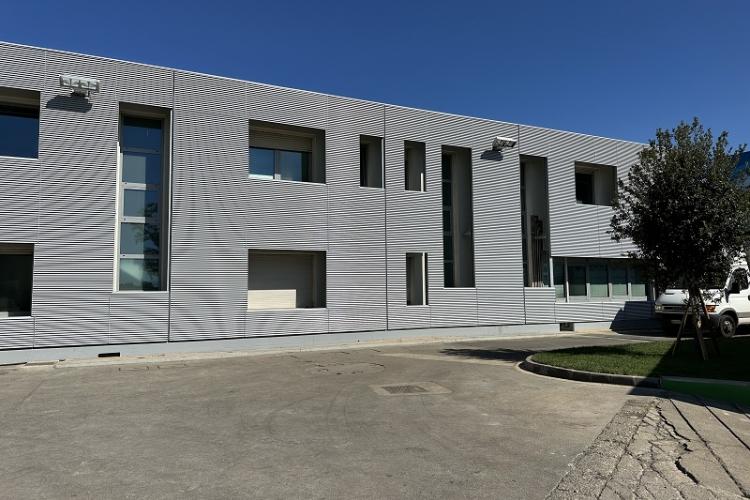 Calvisano: a new dress for the next 50 years
Objectives/Goals:
To redevelop the office building, Talia Screen was chosen not only for its aesthetics values, but also because its installation made it possible to cover facades rather deteriorated and to hide air conditioners splitters. In particular, the version "Screen" it is totally opaque: the louvers overlaps one to another (unlike of traditional Talia). To fix up the building facade, the alternative to the Talia Screen wall cladding project, would have been an expensive and time consuming masonry works added to the "technical services" relocation on the roof.
Used products:
Talia Screen painted in Gray Ral 9006
The numbers:
About 700 square meters of hot-dip galvanized and RAL 9006 painted Talia Screen
Description:
Acciaierie di Calvisano 50 years milestone goal was to be celebrated properly to launch the company into the next 50's ! For this reason the whole company has undergone a noticeable face-lift. A painting of 1000 square meters called "Unexpected color of steel" that aims to be an ideal bridge between the past and the future, has been created on the facade of the factory by the Italian street artist Tellas.
The office building facade was completely redeveloped as well, acquiring a much more modern look with Talia Screen panels hooked to a dedicated steel substructure.