You are here
Elegant and refined fence, RECINTHA® N/L Young maintains the basic model design, provided with horizontal profiles to transmit a sense of pleasantness in the property delimitation. Thanks to the 2500 mm span and its visual lightness, this design fits harmoniously in contexts where there are large boundaries to fence with charm and discretion. The modular structure and the patented joint make of it a sturdy fence, extremely adaptable and quick to be installed. It is available either in the classic version with a 60x60 mm square post or with a 40 mm diameter round post galvanized and polyester powder painted in green color Ral 6005 for an easy matching with the surrounding vegetation.
Supporto Macs
Recintha N/L Young MACS

With Recintha N/L Young the intelligent MACS fence system, extends its use from the large industrial site to family dimension.
• A compact, elegant and highly distinctive sensor design.
• Sensor and cable available in different colors to match any project style.
• A sensor case shape designed specifically to facilitate installation.
• A single central screw assembling mechanism.
With MACS (MEMS-based anticlimbing system), break-in and overtaking attempts are individually detected, discriminating with extreme precision natural or accidental events. Thanks to the easy installation and the remote monitoring, this package represents an important step forward for perimeter security.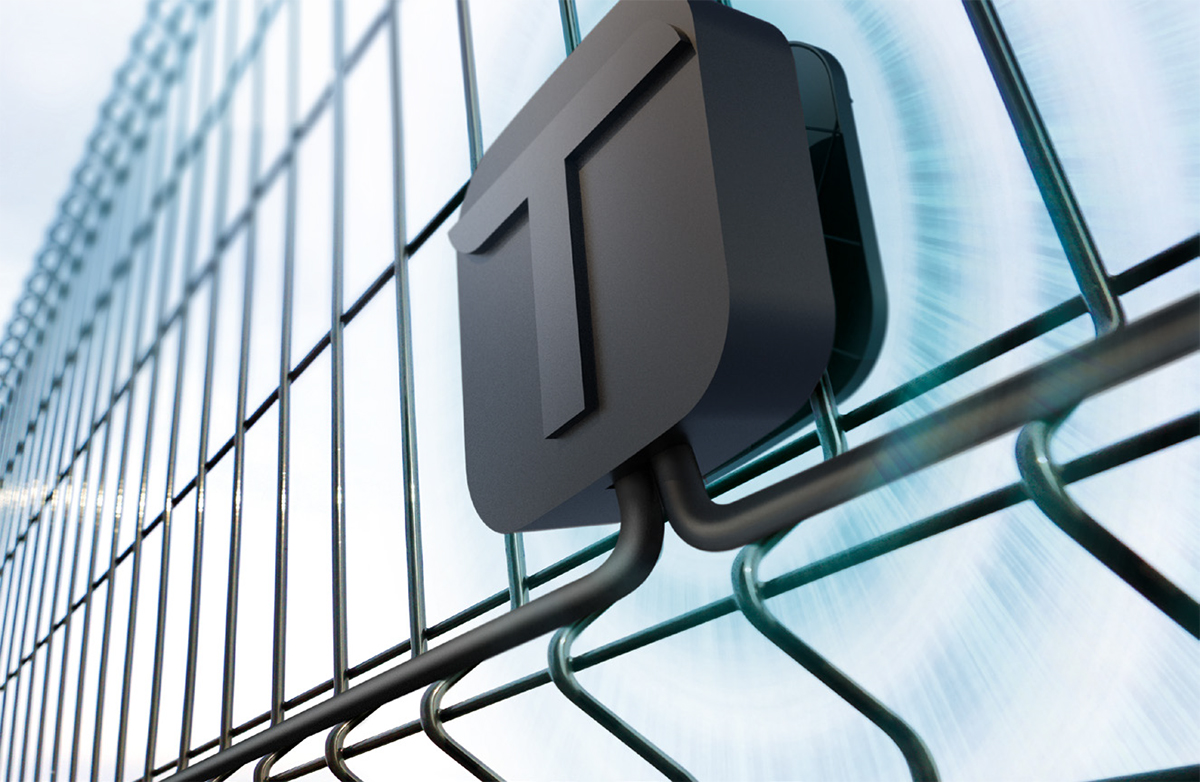 PANEL
POST
Post to be set in concrete
Post with base plate
H
L
Weight
Omega Section
Fixing points
L
Weight galv.
L
Weight galv.
mm
mm
kg/ea
kg/m2
mm
n°
mm
kg/ea
mm
kg/ea

630

2504
7.3
4.6
 60x60
ø 40
 2
 900
 900
2.6
1.4
700
700
2.4
1.5
830
2504
9.1
4.4
60x60
ø 40
2
1100
1100
3.2
1.7
900
900
3.0
1.8
1030
2504
10.9
4.2
60x60
ø 40
 2
 1300
 1300
3.8
2.0
1100
1100
3.6
2.1
1230
2504
12.7
4.1
60x60
ø 40
 2
 1500
 1500
4.4
2.3
1300
1300
4.2
2.4
1530
2504
16.8
4.4
60x60
ø 40
3
 1800
 1800
5.3
2.8
1600
1600
5.1
2.8
1730
2504
17.9
4.1
60x60
 4
2000
5.9
1800
5.7
2030
2504
21.3
4.2
60x60
 4
2300
6.8
 2100
6.6
2430
2504
22.5
3.7
60x60
4
2700
8.0
 -
-