You are here
UTILIOR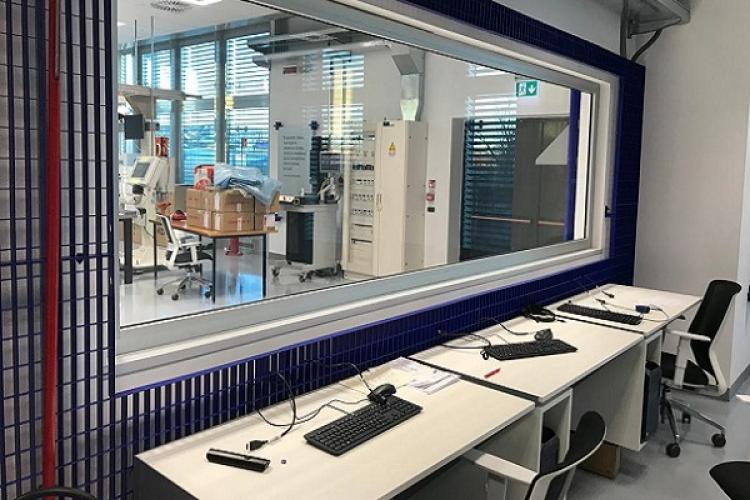 Competence Center CIM4.0, Mirafiori Polytechnic area, Turin.
Objectives/Goals:
To furnish the laboratory walls with an industrial looking practical for the lessons
Used products:
Utilior 33x66 mm 30x3 mm press-locked grating painted in blue
The numbers:
Approximately 100no. UTILIOR standard and bespoke press-locked grating panels 
Description:
Digitizing is increasingly important. To support the technology transfer of companies, the Competence Centers directly emanating from the Mise have been created. There are 8no. Competence Centers located throughout the country, each one focused on strategic assets linked to the transition plan 4.0. Among these, Turin based CIM4.0 has been inaugurated, where Turin Polytechnic and University merged together with 23 additional industrial partners operating mainly in the Aerospace, Automotive, Energy fields, in the systems for manufacturing and the innovation of industrial processes. This is a technology transfer center of national importance, specialized in the digitization of manufacturing processes (from the use of virtual and augmented reality, to the digital twin production systems development, from the use of artificial intelligence in robotics, to the development of methods for predictive maintenance and much more) and in metal additive manufacturing, with the powder bed and the direct material deposition techniques.
For the realization of its digital line CIM4.0 collaborated with few partners, including Nuova Defim S.p.A. with the aim of recreating a highly modular digitized factory model, characterized by a high technological and ergonomic value thanks to the presence of 100no. Utilior grating panels, capable of guaranteeing a highly immersive experience for all those who will visit and work in this highly innovative environment.